Bosch T101BR Jigsaw Blade for Wood (5pk)
The Bosch T101BR "Clean Cut" jigsaw blade (part no. 2608630014) is a reverse straight-cut blade. It's designed to suit precise and clean cutting of soft wood, laminate and chipboard of up to 30mm thick. Bosch T 101 BR blades are long-life and manufactured to the highest quality.
More Jigsaw blades?
We have a huge selection to choose from, check out our full range of jigsaw blades!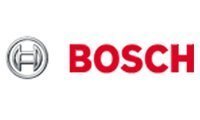 Technical Spec.
Part number: 2-608-630-014
Material: high carbon steel
Length of teeth 74mm
Tooth spacing 2.5mm
Softwood, boards 3 - 30mm
Laminated boards 3 - 30mm
5 blades in the pack