Festool C18 Li 5.2 18v Drill Driver Set (5.2Ah)
The Festool C 18 drill driver has a brushless motor and adjustable torque for excellent power and precision. This cordless 18v drill driver KIT comes with a range of accessories and 2x 5.2Ah Li-ion batteries which feature Festool's NEW AIRSTREAM technology for increased productivity!
Supplied With

2x 5.2Ah AIRSTREAM batteries

SCA 8 rapid charger

CENTROTEC tool chuck and bit holder

FastFix 13mm keyless chuck

FastFix angle attachment

FastFix eccentric attachment

PZ2 bit

Belt clip

Carry case
SYSTAINER SYS 2 T-LOC
3 Year 'All Inclusive' Warranty
with Theft Insurance
We register your new Festool tools
and take care of all the paperwork
so you don't have to!

Best Features Of The Festool C 18 drill driver
Brushless EC-TEC motor with integrated motor management: maximum performance and efficiency, a superior service life and 100% maintenance-free
Compact and lightweight: this Festool 18v drill driver is comfortable to use, particularly in confined spaces or overhead
High-capacity 5.2Ah Li-ion batteries for an outstanding runtime
NEW

AIRSTREAM

battery system: see below for details
Electronic speed control: customise the speed of this Festool cordless drill driver to the application
Electronic torque setting with switch-off for precise screwdriving
Switch from screwdriving to drilling without changing the set torque
FastFix interface: rapid, tool-free changing of attachments - can be retrofitted in an instant to become a powerful screwdriver!
CENTROTEC chuck and bit holder: rapid bit changes with one hand movement
Angle attachment for drilling and screwdriving in confined spaces
Eccentric attachment: place holes and fasteners adjacent to walls and in corners
What Is Festool AIRSTREAM Technology?
Festool's NEW AIRSTREAM battery system aims to significantly increase your productivity. Built-in cooling equipment in both the battery and charger shortens the entire charging process by up to 65% for rapid reuse of the battery!
The SCA 8 AIRSTREAM charger also features a 'to-the-minute' LED display which informs you when the battery can be used again. This means less guessing games and less wasted time!
The integrated cooling duct in AIRSTREAM batteries not only quickens charging, but also increases their runtime and overall lifetime. They also have an LED display which informs you of the battery's charge status, which again, wastes less time by keeping you informed!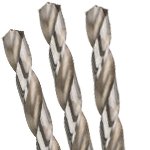 ADD
Drill Bits
Great range IN STOCK
Drilling Accessories
VERY Low Prices!
Technical Spec.
Voltage: 18v
Gears: 2
Idling speed 1st gear: 0 - 450 min⁻¹
Idling speed 2nd gear: 0 - 1,500 min⁻¹
Drilling diameter in wood: 40mm
Drilling diameter in steel: 13mm
Max. torque in wood: 27 Nm
Max. torque in steel: 45 Nm
Torque adjustment 1st gear: 0.8 - 8 Nm
Torque adjustment 2nd gear: 0.5 - 6 Nm
Chuck range: 1.5 - 13mm
Weight (incl. battery): 1.8kg
Part no: C 18 Li 5,2-Set GB (574741)