How Do i choose which mini angle grinder i need?
Choosing between power tool models can be difficult sometimes because they can be very similar or there are so many to choose from. Here are a few considerations for you to think about when deciding on the best mini grinder:-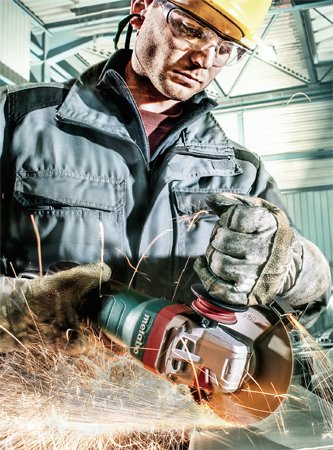 The balance of weight and power: which is more important for your particular needs?
Disc size: is the power grinder capable of cutting the size of material?
Safety: if you are concerned about safety you should pay particular attention to the various safety features included with some models.
Ease of use: consider things like quick disc changes, tool-free adjustments, and lock-on switches.
Durability: this includes construction quality, cooling, and carbon brush lifetime.
Are you looking for something bigger?
You can find our range of full size angle grinders by clicking here. These options include grinder models from Bosch, DeWalt, Makita and Metabo.
have you considered cordless?
You can find our selection of cordless grinders by clicking here. These tools can offer a safer alternative by taking away the trip hazard that comes with the power cord. They also provide better flexibility for the user.
Do you need any expert mini grinder advice?
At Kelvin Power Tools we have an excellent team of power tool experts available for you to ask any questions about a mini angle grinder or any other power tools. If you have a query, feel free to contact us.