Panasonic New Upgraded Batteries
The latest batteries from Panasonic power tools are 18V 5.0Ah and 18V 3.0Ah, which have increased performance as well as battery life.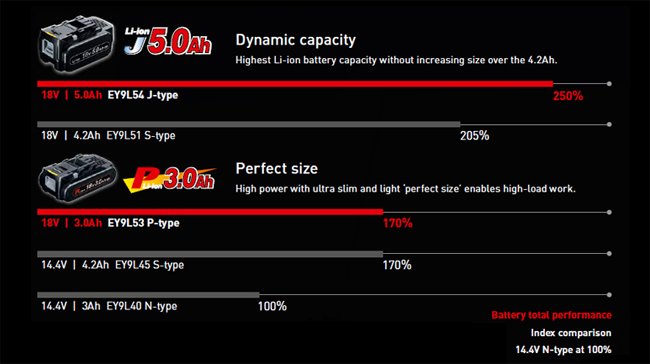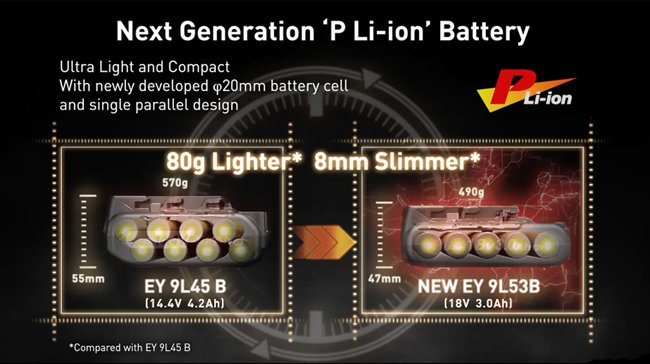 Panasonic Tough Tool IP Batteries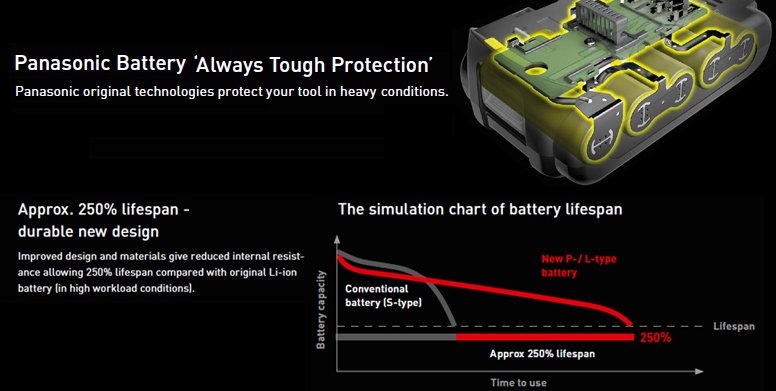 These robust and powerful battery packs have a range of excellent features that make them a fantastic choice for all professionals and tradesmen.
Solid Solution Technology: dissolving and hardening key battery components delivers dramatically improved safety, exceptional reliability, and high output.
Low Battery Warning: make sure you're never caught without power thanks to this warning light that lets you know it's almost time to change the battery over
Heat Resistance Layer (HRL) Technology: if the battery is damaged and shortage occurs, excess heat is created. The HRL acts like a fire wall and prevents the extension of the heat, prolonging the life of the battery.
Individual monitoring of battery cell voltage: Each 3.6v battery segment is monitored by a sensor to ensure optimal discharge control.
Overdischarge Prevention Sensor: A sensor works to prevent overdischarging (discharge of the battery until voltage falls below a minimum threshold), a disadvantage for Li-ion cells.
Battery Overheat Protecting Sensor: A temperature sensor cuts off power to the motor before the battery temperature rises to a harmful level, improving the battery's lifetime.