.
.
.
THIS IS OUR GUIDE FOR 2017
CLICK HERE FOR OUR 2018 GIFT GUIDE
CLICK HERE FOR OUR 2018 COMPLETE LIST OF GREAT GIFT IDEAS
.
.
.
Are you Christmas shopping for a trade worker or DIY enthusiast? Get them something they'll appreciate and actually use! We've picked the top ten Christmas gifts from our product range that any tradesperson will love! And starting at just £26.50, we've got something to suit any budget.
If you're simply looking for a stocking filler, then scroll down to the bottom of the page where you'll find our top ten picks! These smaller gifts are also ideal if you're a tradesperson yourself and need a secret Santa gift for your colleague.
Here's our best Christmas gifts!
Top 10 Christmas Gifts for Tradesmen and DIYers

Perfect gift for anyone!
Price: £61.20
Okay, so this isn't tool-related, but this offer's too good to miss! The Activité Steel is one of the top-rated fitness trackers on the market. It automatically connects to the 'Health Mate' app on your mobile device to analyse your heart-rate, step count (walking), exercise activity (running, swimming), sleep, weight, food, calories and more. Fully automated tracking means there's no buttons to press, and there's also no charging – the watch comes with a battery that lasts up to 8 months! It's water resistant up to 50m and has a silent alarm which wakes you up with light vibration. Overall, this is an excellent smart watch with a stylish design that anyone will love!

Perfect gift for any trade
Price: £113.40
The Festool Sysrock is an FM radio that's perfect for the construction site, workshop or anywhere really! It's compact, lightweight and extremely robust with a stylish-looking design. The powerful 10W speaker delivers impeccable sound, and Bluetooth and aux-in connections allow you to listen to music from your mobile device. It also has a hands-free function which allows you to have telephone calls without interrupting your work. It can be powered via mains cable or an 18V Festool Li-ion battery, so if the recipient uses Festool tools, they'll love it even more! It comes with a 240v mains adapter, aux-in cable and storage bag.
We also have the DAB+ version for £142.80 here! It's the same great radio with the added bonus of digital stations and a USB port to charge external devices.

Perfect gift for any trade
Price: £99.90 plus claim £15 cashback from Bosch until the 31st December!
The Bosch GLM 50 C is a range finder and inclinometer in one handy tool – measure distance, height, area, volume AND incline! A Bluetooth connection allows you to transfer measurements to your mobile device for use with the 'Measuring Master' app, where you can smartly document them and even create digital floor plans! It's extremely robust with shock protection up to 1m, and IP 54 dust and splash protection; so the recipient won't need to worry if they work in harsh site conditions. It's powered by two AA batteries, which are supplied along with a protective bag.

Perfect gift for any trade
Price: £39.00
This Panasonic holdall is perfect for storing and transporting any power tool kit! It has an impressive 45 litre capacity with three removable dividers and numerous pockets (both inside and out) for storing smaller tools and accessories. This heavy-duty tool bag is manufactured from hard-wearing materials with padding throughout to keep your tools protected against any light knocks or bumps. It has robust wheels and an extendable handle for easy transportation, as well as a padded carry handle and removable padded shoulder strap.

Perfect gift for joiners, house builders, shop fitters, roofers, fencers, decking installers, landscapers
Price: £479.00
The IM360Ci is the latest and most advanced 1st fix nailer from Paslode – the leading nail gun brand! It's used to fix heavy-duty nails into wooden framework and structures where a strong connection is required – an absolute essential for timber construction, like house building or fencing! The immense amount of time and effort it saves as opposed to using a hammer is a no-brainer.
If the recipient already uses a Paslode (perhaps an IM350?), the IM360Ci is definitely worth the upgrade! It can do everything that any other Paslode framing nail gun can do and more! It's the most powerful; it delivers the most shots per charge; it can be used on the most materials; and it has clever features, like a battery and gas fuel gauge, and a power-saving 'Start & Go' sensor which makes the battery runtime last longer.
This excellent kit deal includes the IM360Ci 1st fix nail gun, two batteries, a fast charger, a box of 90mm nails, a gas fuel cell, a heavy-duty kit bag, a cleaning kit and safety glasses – everything the recipient will need in one great value package!
Before you purchase this gift: the IM360Ci has its own set of nails. They're cheaper and come in bigger box quantities than other types of Paslode framing nails, which is great. However, it's important to check that the recipient buys their own nails; if their contractor or employer provides them, they'll need the nail gun which matches those nails.
We also have IM65 and IM65A finishing nailer kits for the same price here! These 2nd fix nail guns are used to fix shorter, slimmer nails into wooden trim like skirting boards – the perfect gift for carpenters!

Perfect gift for any trade
Price: £149.99
Bosch make some of the best cordless tools available on the market, and this latest combi drill and impact driver set is no different! Aside from their new and improved technology, both tools are extremely lightweight and have the shortest designs in their class – perfect for those awkward jobs! These two drills are essential and used on a daily basis by any joiner or fitter. This Bosch twin pack includes the GSB 12V-15 combi drill, GDR 12V-105 impact driver, two 12V 2.0Ah Li-ion batteries, a quick charger and an L-Boxx carry case – everything the recipient will need to get straight to work!
Perfect gift for electricians
Price: £35.94
This Draper screwdriver set offers excellent value for money! Each screwdriver has a fully insulated handle with a deep set blade sheath for total safety! They've been tested to 10kV, which means they're suitable for working on live circuits of 1kV AC and 1.5kV DC. The set comes packaged in a tough carry case for safe storage and transportation.

Perfect gift for any trade
Price: £28.74
The new Defender LED400 work light is rechargeable, extremely tough and provides excellent illumination! It has a robust floor stand with impact-resistant casing around the light head to keep it protected against any knocks or falls. It offers versatile lighting options as it can stand alone on a flat surface or hang on a hook by its handle. As it's rechargeable, the recipient can use it wherever they want – perfect if they often work without a power source nearby, like on a construction site! It has a long battery runtime of three hours on 100% power mode.

Perfect gift for any trade
Price: £149
Tool theft from trade workers' vans has risen dramatically this year. The Armorgard OxBox is a simple and dependable solution for keeping the recipient's tools safe and secure inside their work van! This vault has a robust 2mm steel plate construction with extra folds in 'vulnerable' areas for the highest security. There are anti-cut rollers in the deadbolt and a reinforced internal anti-jemmy bar which will deter any potential thief! It has robust, 5-lever deadlocks which are all keyed alike, providing both security and convenience. There's also serial numbers on the keys which enables replacement overnight, so the recipient will never be stuck without their tools! Hydraulic gas arms allow the lid to lift easily and smoothly, and you can add castors (not included) to the base of the box to make it more mobile – perfect for the workshop or construction site! The box is also anti-corrosive and fire-resistant.

Perfect gift for any trade
Price: £26.50
Health and safety is key for any tradesperson as there are often numerous hazards in their line of work – especially on construction sites. These Dickies Fury Super-Safety boots offer extremely high levels of foot protection! They have a steel toe cap; steel anti-penetration midsole; an energy-absorbing and slip-resistant outer sole; and they're anti-static! They also have a padded collar and tongue for excellent comfort, and are made from leather with a dual density polyurethane sole for high durability.

Perfect gift for any trade
Price: £99.60
One of the main hazards trade workers face is the construction dust created by their power tools. Regularly breathing in construction dust can seriously damage their lung health and cause diseases like COPD, emphysema and lung cancer; so keeping their work space dust-free is a priority! The Metabo AS 20 L can be used as both a vacuum AND as a dust extractor for power tools! It's an L class unit, which is the minimum filter class that the Health and Safety Executive (HSE) recommends is used for extracting mixed/lower toxicity dusts in the workplace. It's compact and lightweight with an impressive 20 litre capacity, and it can be used on both dry solids and liquids for excellent flexibility! It automatically turns off once the maximum fill level is reached when vacuuming liquids to prevent the container from overflowing.
Stocking Fillers and Secret Santa Gifts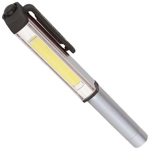 1. Draper COB LED Inspection Torch with Pocket Clip and Base Magnet (Batteries Included)
Price: £5.99     Perfect gift for any trade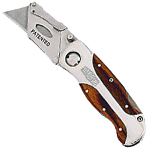 2. Bessey Folding Utility Knife
Price: £11.94     Perfect gift for any trade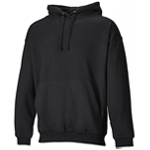 3. Dickies Black Hoodie (Size M-XXL)
Price: £20.34     Perfect gift for any trade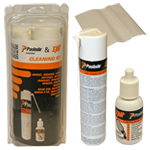 4. Paslode Nail Gun Cleaning Kit
Price: £16.79     Perfect gift for anyone with a Paslode nail gun
Price: £19.50     Perfect gift for any trade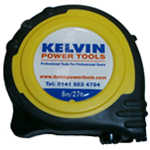 6. Kelvin Power Tools 8m Measuring Tape
Price: £7.50     Perfect gift for any trade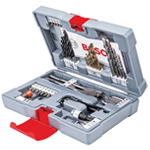 7. Bosch Premium Mixed Screwdriver and Drill Bit Set for Multi-Material
Price: £23.99     Perfect gift for any trade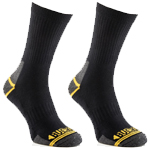 8. Buckler Boots Comfort Socks (One Size: Fits 7-12)
Price: £6.00     Perfect gift for any trade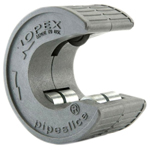 9. Kopex Pipeslice for Cutting Copper Pipes
Price: £13.22 – £14.58     Perfect gift for plumbers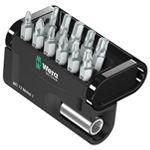 10. Wera Mixed Screwdriver Bit Set
Price: £10.50 – £17.75     Perfect gift for any trade
We Hope Our Christmas Gift Guide Has Helped
We hope you've found the perfect gift for the tradesperson or DIYer in your life! If you'd like to see more, we've got a bigger range of gift ideas on our website here.
From all of us here at Kelvin Power Tools, we hope you have a very merry Christmas and a happy New Year!