Is your Paslode nail gun having problems? Is it mis-firing? Or maybe it just needs a professional clean and service?
Kelvin Power Tools started as a power tool repair shop in Glasgow, in 1977. In more recent years we've become an Approved Service and Repair Centre for some of the tops brands in the industry. As well as an official power tool supplier.
One of these brands is Paslode. They are the leading brand in cordless and pneumatic nailing, producing gas nail guns since 1986.
Like any power tool though, Paslode nail guns need a regular service and sometimes repaired. That's why the manufacturer approves certain repair shops to service their products to their standards. So you know you are getting the right attention and care for your Paslode nailer.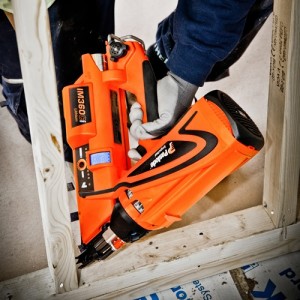 We'll Fix your Paslode Problems
We are one of the top Paslode repair centres in the UK and we are very proud of the service we deliver to our customers. We have excellent feedback and have dozens of testimonials from people all over the country, praising our high quality repairs and quick service!
Mike Kaye from Chester described it as a "Fast, reliable, trusty service."
Anne Maurer from Folkstone in Kent said "The service was absolutely excellent!"
"Amazing service for an amazing price. Will definitely use you again!" Alex Esapov, London
How would I get my Paslode machine to you for repairs?
When you use our service we arrange a time to collect your Paslode tool from your chosen address, anywhere in the UK. Then we bring it to our repair shop in Glasgow via courier. After the repair we deliver it straight back to you, good as new!
Trevor Cousins in Sudbury was "Delighted with the prompt and trouble free service."
How Quick is the Paslode service?
A nail gun is such an important tool to have that it can be a major problem being without one. We know the longer you are without your tools the longer you are out of commission. We always aim to have your Paslode tool back to you in 2 working days of receipt. So our Paslode service is often quicker than using somewhere locally. As Stewart from Colwyn Bay says:
"My Paslode has been in for repairs locally and taken twice as long as your service."
"Quick pick up, quick repair and fast delivery back." Gary Poyntz, Enfield, Middlesex
"A tradesman cannot work without his tools, and the speed of your repair was amazing!" Dylan, Denbigh, Wales
How will I find out about the repair's progress?

We always keep you updated on the progress of your machine's repair via call or text. We'll let you know what repairs are required, the cost, and let you know when it's on its way back.
"The service was second to none, the communication was fantastic keeping me informed every step of the way!" Ian Taylor, Gateshead, Tyne and Wear
"Linda's commitment to keeping her customers updated is brilliant." Mike Kaye, Chester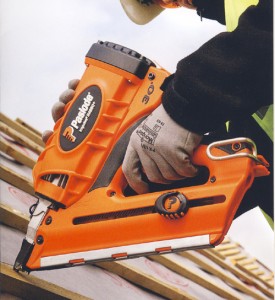 We are going to continue to provide a Paslode service you can rely on. Kelvin Power Tools can get your Paslode nail gun back in business quicker than you might expect. We make it easy for you by arranging the collection of your machine and returning it to any address you want. All at a great value price that we hope will make us your preferred choice for power tool repairs.

Want to use our Paslode Nail Gun Service?
If you want to use the service or just find out more, click on this link to our Paslode repair page. On there you will find more details and a repair request form which is quick and easy to complete.