Bosch GST18VLiB 18V Jigsaw (2x 5Ah)
The Bosch GST 18 V-Li B cordless 18v jigsaw is compact yet powerful, cutting up to 30% faster and deeper than its predecessor. This top-handle jigsaw comes with 2x 5.0Ah CoolPack Li-ion batteries for an outstanding runtime!
Supplied with
2x 5.0Ah CoolPack Lithium-ion batteries
AL1860CV Quick charger
1x T 144 DP blade 'Precision for Wood'
1x T 244 D blade 'Speed for Wood'
1x T 308 B blade 'Extra-clean for Wood'
Anti-splinter guard
L-Boxx case and inlay
best features of the Bosch GST 18 V-Li B jigsaw
More versatile and stable than its predecessor: cuts up to 30% faster and deeper

NEW

auto-stop brake: this Bosch 18v jigsaw stops as soon as the trigger is released for excellent user safety
Compact and lightweight with a small grip circumference for perfect handling, particularly in confined spaces or overhead
Bosch CoolPack batteries: each individual cell is wrapped in a protective coating for an increased runtime and 100% longer service life
SDS blade system: the Bosch GST 18V-Li B offers quick and easy blade changes with one hand
4-stage pendulum cutting: choose between quick cuts or clean cuts, or a happy medium between both
Speed pre-selection: customise the speed of this Bosch 18v jigsaw to the application
Electronic Motor Protection: protects the motor against overload for a long service life
Integrated LED light and blower function ensures that you always have a clear view of the cutting line
Metal base plate with a plastic cover for increased control when cutting smaller/slimmer pieces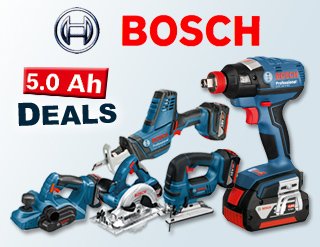 Technical Spec.
Voltage: 18v
Stroke rate at no-load: 0 - 2,700 spm
Stroke height: 23mm
Mitre cuts: 0 - 45°
Cutting depth in wood: 120mm
Cutting depth in aluminium: 20mm
Cutting depth in metal: 8mm
Weight (incl. battery): 2.4kg
Vibration sawing sheet metal: 8.5 m/s²
Uncertainty K: 1.5 m/s²
Sound pressure level: 81 dB(A)
Sound power level: 92 dB(A)
Uncertainty K: 3 dB