What is a Sealant Gun?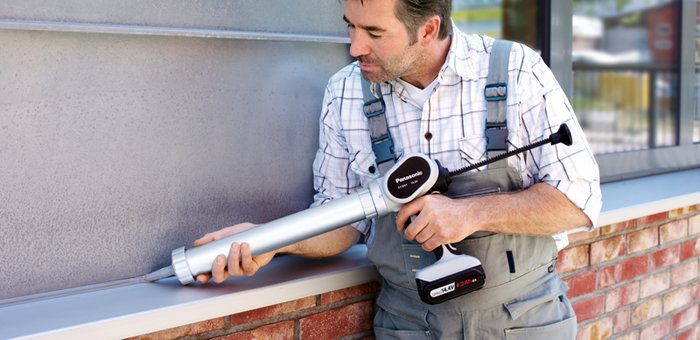 Sealant guns are used to fill in small gaps or apply an even line of sealant, like silicone or caulk. Silicone guns are great for general sealing applications and can be used in a variety of trades, including plumbing, glass installation and firestop installation.
What are the benefits of a cordless caulking gun?
Cordless caulking guns are easier to use and require less user effort than standard, manual sealant guns. These tools have a range of features, like high ejection pressure and drip-prevention, to allow you to complete tasks quicker whilst significantly reducing hand fatigue.
Want to know more?
If you have any questions or need some help choosing the right tool for the job, then please feel free to contact us. Here at Kelvin Power Tools, we have a great team of staff who are always happy to share their expertise!