Why should you buy DeWalt power tools?
This brand has earned a reputation over 85 years for creating well-designed, tough, powerful, rugged and reliable power tools. These characteristics have become recognised by professional craftsmen as being the trademark of this brand, so you should always give them serious consideration when buying tools for heavy-duty use.
Have you considered DeWalt cordless tools?
Since producing the first cordless combi drill, the range of cordless DeWalt tools has been constantly expanding. You can now buy a number of different models of impact driver, jigsaw, angle grinder, as well as many other tool types. Batteries from this brand now use the latest lithium-ion technology, from 3.6 to 18V, for excellent power-to-weight ratios and long lifetimes.
High quality wood working tools
Whether you need something small and compact or something with powerful motor and large cutting capacity, this brand will have a tough and reliable saw to suit.
The mitre saw and table saw ranges features blade diameters from 216mm to 305mm and a variety of different power levels. If you require smooth and accurate cutting on site rather than in a workshop, then a circular saw or plunge cut saw is the answer.
The range of woodworking tools is also worth considering if you need a router, planer or sander, all of which will give you the same high standard of performance and durability you would expect from this top brand.
We've got DeWalt Accessories covered too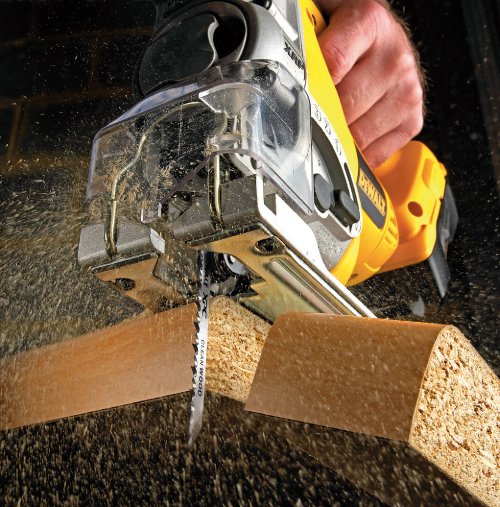 When using professional tools it is best to buy the high quality accessories to match. In our tool accessories you will find:
Flat bits, auger bits, TCT blades and planer blades for woodworking
HSS drill bits for metalworking
Masonry bits and SDS bits for masonry
Screwdriver bits
Jigsaw blades and sabre saw blades for a variety of materials
About Us
We are a leading UK supplier of DeWalt Power Tools for professional users. Based in Glasgow, we back the supply of our products with our Approved Service and Repair workshop, which means that our repair centre and technicians have been approved by the suppliers themselves.