What is a Reciprocating Saw?
A reciprocating saw, or sabre saw, is a heavy duty power tool that is commonly used in construction and demolition work.
A recip saw has a large blade that resembles a jigsaw blade, which is moved in a pushing and pulling motion. Some recip saws also have an up and down motion, called "pendulum action", which creates an oval shape that is good for making quick cuts in wood.
How to choose a reciprocating Saw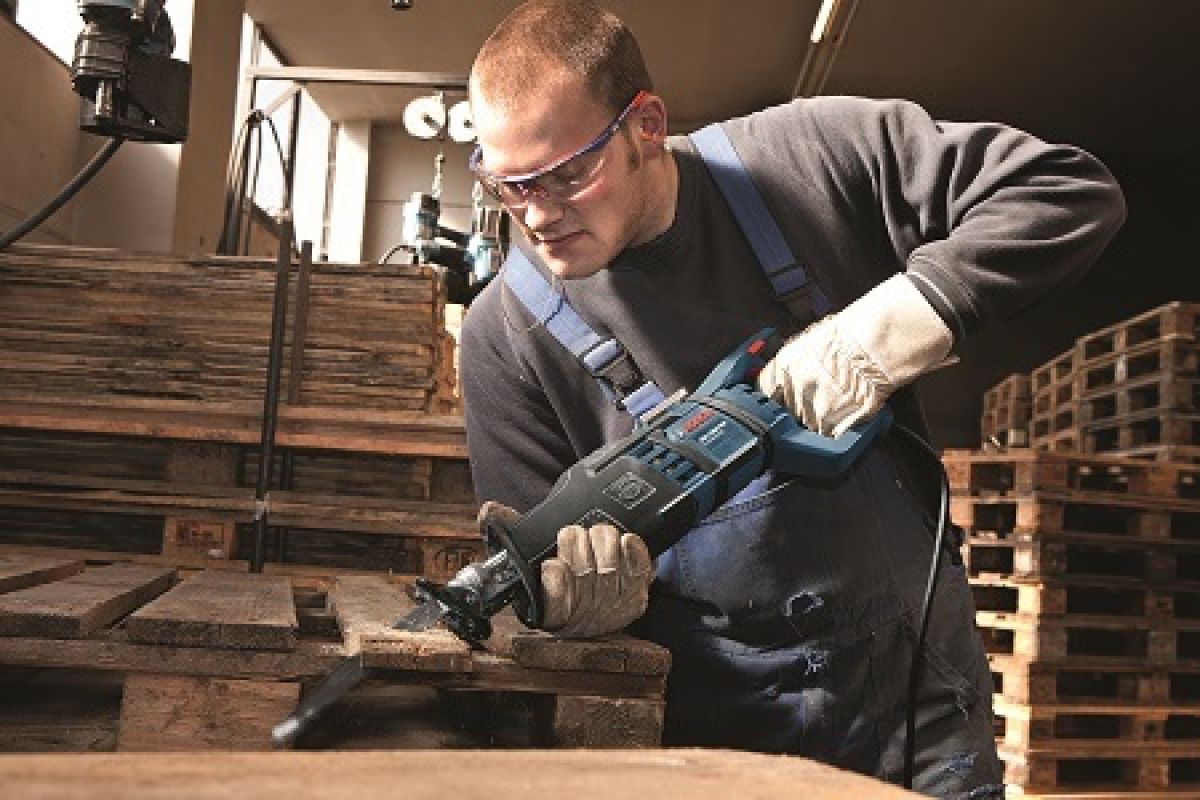 When deciding which recip saw suits you the best, you may want to consider these features:-
Motor: the power of the machine is very important to consider. Will you be using the tool very frequently for heavy-duty tasks? If so, look for a more powerful model.
Weight: depending on how often you use the tool and in what positions, you may need to consider how heavy it is. If you will be holding the tool up and cutting for long periods it will need to be lighter than if you were to be using it less often.
Blade changing system: the speed and ease of blade changing is important to consider, especially if you will be changing blades frequently.
Vibration levels: the higher the vibration levels, the less time you can use the tool. It is important to calculate whether you require special vibration dampening.
have you considered a cordless model?
Our sabre saw selection extends into our cordless range as well. Perhaps you will find what you need in a cordless version if flexibility is more of a priority than power. To see our cordless reciprocating saws just click here.
We can help you pick the right sabre saw...
If you need more help choosing the right Bosch, DeWalt or Makita sabre saw please feel free to contact us and one of our power saw experts will be happy to help.
do you Need Blades with that?
At Kelvin Power Tools we have an extensive range of recip saw blades to cover a variety of materials and applications. Click here to see our selection.