What is a water pump?
Water pumps allow you to transport clean or dirty water at a consistently high rate via mechanical action. Water is sucked into the machine via an intake hose and then forced out of the machine via an outtake hose.
What should you consider when choosing a petrol or electric water pump?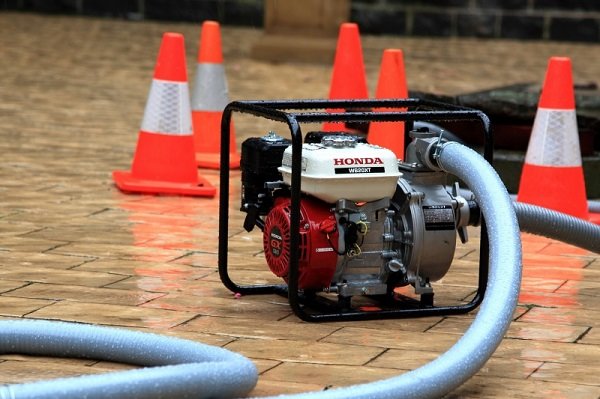 Water pumps are available in two mains types: petrol and electric. Our Metabo water pumps are all electric, whereas our Honda models are all petrol-powered. If you are looking for a submersible pump then head on over to our Metabo range. Otherwise, you are going to need more information before you can make your decision!
First, you need to ask yourself, "What will I be pumping?". There are different requirements for moving clean, clear water, and trash water with larger particles and solids like leaves and pebbles. If you will be moving trash water, then you will need one of our Metabo or Honda trash pumps.
It is also important to consider the exact requirements of the tasks that you wish to complete. If you will be moving the machine around often, then you should take weight into consideration. If the pump is mostly for stationary use, then flow rate or pressure will probably be more important.
Elevation height is also an important factor when choosing a water pump. What are the height differences between the level of the end of the intake hose, the level of the machine and the level of the end of the outtake hose? There are also a variety of other features to consider, such as vibration levels and durability.
Contact Us
At Kelvin Power Tools, our experts are always happy to help! If you have any questions or need some advice, then please don't hesitate to contact us.