What Is SDS?
SDS stands for "Special Direct System", which describes the bit clamping system that is used in these tools. SDS-Max is the most heavy-duty SDS classification, with SDS-Max demolition hammers being the heaviest machine within this category. SDS-Max shanks are 18mm long and have 3 open grooves and locking segments.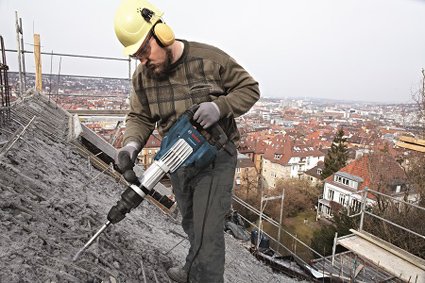 This shank and chuck design makes accessory changing quick and easy, as you simply push the bit in and it locks in place. It also allows the bit to move backwards and forwards freely, which means that the chuck doesn't need to be moved as much and the drill can provide more power with less effort from the user.
Want to learn more?
If you need more information about any of our SDS breakers, then please don't hesitate to contact us. Here at Kelvin Power Tools, we have an excellent team of power tool experts who are more than happy to help our customers find what they need.
Do you need something More heavy-duty?
These SDS breakers are suitable for light demolition jobs, however if you are conducting a more substantial demolition task, then a heavy breaker might be a better choice. We supply a range of Bosch road breakers which you can have a look at here.