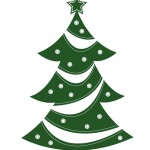 So Christmas is almost upon us, and with just over a week left before we close for the holidays we thought that now would be a good time to make sure that you all know the important dates for last orders:
We will be closing for the holidays on the afternoon of Friday 21st December, and we will re-open on Thursday 3rd January at 8am sharp. Make sure you get down to our showroom and pick up any last bits and pieces that you may need before it's too late!
While our web customers are welcome to place any orders over the Christmas period, please place your orders before 5pm on Wednesday 19th December to give the best chance of receiving your order before the holidays.
Thanks!