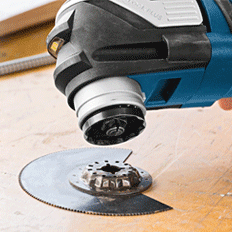 You may have recently heard about the NEW Starlock blade mounting system for oscillating tools.
Starlock has been developed by Bosch and Fein as the new standard for multi-tools and accessories.
Trying to understand the ins and outs of this new system can be a bit daunting.
So, we have summed up everything you need to know!
What is Starlock?
Starlock was created by Bosch and Fein. It is an improved, standardised accessory-fitting system for multi-tools. Starlock blades feature a future-proof 'cake-tin' pattern for a 3D connection between the motor and accessory. This ensures 100% power transfer for maximum performance, stability and precision.

There are three different types of Starlock accessories: Starlock, StarlockPlus and StarlockMax. We will explain the difference between these later on.
Best Features of Starlock
3D connection between the motor and blade for 

100% power transfer

Rapid accessory changes: the blades simply 

click on

Backwards compatible: Starlock fits ALL oscillating tools
Colour coding: the colour on the blade's connection point corresponds to its intended application
Laser etching: the blade's specifications are laser etched on the surface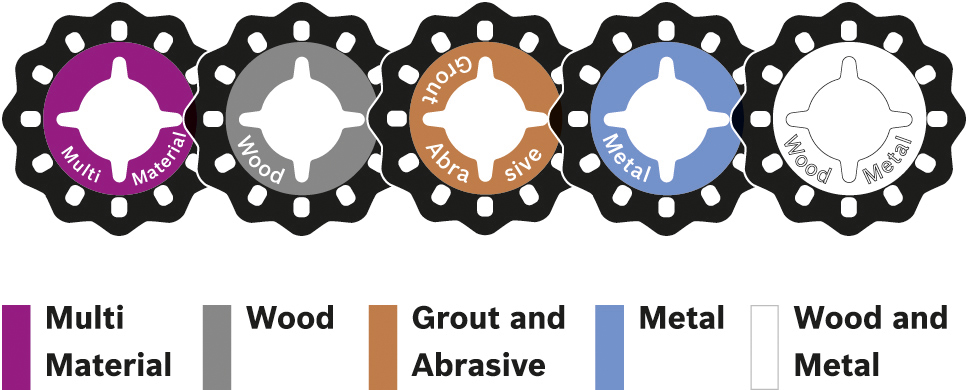 Difference between Starlock, StarlockPlus & StarlockMax
Each Starlock category is designed to match the power output of its compatible oscillating tools. Starlock blades can be used with ANY multi-cutter. StarlockPlus and StarlockMax blades require more power and are therefore limited to use with certain multi-tools. StarlockMax is the most powerful blade classification.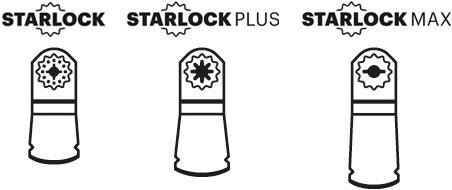 Compatible Multi-Tools
Starlock Blades
Fit ALL multi-cutters. This includes Bosch, Fein, Makita, Metabo, Hitachi, Milwaukee, AEG, Einhell, Ryobi and Skil. DeWalt multi-tools require an adapter.
StarlockPlus Blades
Fit ALL Fein multi-cutters, ALL new Bosch Starlock multi-tools and some old Bosch oscillating tools with OIS interface. This includes the GOP 300, GOP 250, GOP 18 V and PMF 350 CES. Other brands require an adapter.
StarlockMax Blades
Fit ALL new Bosch Starlock multi-cutters and ALL new Fein Starlock multi-tools. Other brands require an adapter.
Note: Old multi-tool blades are not compatible with new Starlock multi-tools.