Are you looking for a Bosch Multi Construction Hole saw?
The Bosch multiconstruction hole saw range from Kelvin Power Tools contains a variety of diameters, from 19mm to 159mm. They are compatible with all professional drills, making them ideal for a wide range of trade tasks.
These Bosch speed multi-construction holesaws are very versatile accessories, able to cut most interior materials such as laminate, plasterboard, masonry, and tiles.
Bosch Hole saws are Faster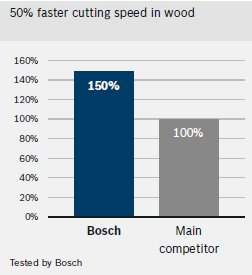 Do you need advice?
We are an Approved UK Supplier for Bosch Power Tools, so if you need any help, get in touch because we have plenty of expertise you can take advantage of!