Panasonic EY7549 14.4v Impact Wrench Drill Driver (Naked)
The Panasonic Multi-Impact Wrench Drill Driver EY7549 X32 is a multi-talented, 14.4v, 4-in-1 tool that is capable of performing a wide range of tasks. No need to take several tools to a job when this one can do it all!
This is a naked tool that is an economical way for you to build on you pre-existing 14.4v Panasonic kit.
What are the main features of the Panasonic EY7549?
Multi-Function: You can perform drilling, screwing, impact wrench and wrench applications with just one tool
Multi-Material: This impact wrench/drill driver allows you to work with wood, metal, masonry fixings and a whole host of other materials
Tough Tool IP: excellent dust and splash protection via elements such as a sealed switch, electronics coated in urethane to seal them tightly, and moisture-tight batteries, giving you a long-lasting tool and allowing you to work worry-free in even the toughest environments.
Comfort: Good design and light weight of 1.85kg makes the EY7549 comfortable for you to use
.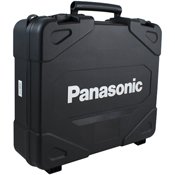 ADD

a Case
Compatible with
this EY7549 X32
Only £13.80!
Panasonic Tool Case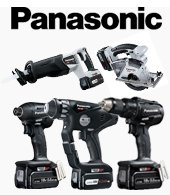 More DEALS!
See our complete
range of cordless
Panasonic Tools
Technical Spec.
Charging time (usable/full): 50/60min.
Max. torque, soft joint, driver mode: High: 9 Nm Low: 26 Nm
Max. torque, impact mode: 150 Nm
Speed at no load in rpm Low: 60 - 380min-1 High: 180 - 1,200min-1
Impact in rpm: 0 – 2.300min-1
Clutch torque: 0.7 – 4.4Nm (0.2 Nm per stage)
Clutch stages: 21 + Drill position
Size (W x L x B): 61 x 234 x 210mm
Weight (incl. battery): 1.85kg
Supplied with
13mm keyless drill chuck EY 9X003 E
Quick change 1/4" hex drive EY 9HX110 E
Naked tool - no batteries, charger or case included