Panasonic EY7940 14.4v Combi Drill (Naked)
The EY7940 X32 is a 14.4v Panasonic cordless impact drill that is a great combination of light weight and high power. It is a body-only cordless tool, packaged without batteries or charger, allowing you to add it to your pre-existing 14.4v Lithium-ion Panasonic cordless kit.
What are the key features of the Panasonic EY7940?
Tough Tool IP56 protection
Overheat Protection System
LED light and belt hook
Battery and heat indication lamps
Variable speed control - reversible
Electric motor brake
Is this Panasonic 14.4v Combi Drill suitable for trade use?
This tool has a range of protective features that make it ideal for light-duty trade use.
The Tough Tool IP protection provides the tool with excellent dust and splash protection via elements such as a sealed switch, electronics coated in urethane to seal them tightly, and moisture-tight batteries. Also featured is an Overheat Protection System that prevents damage caused by the tool getting too hot.
Other handy professional features include an LED light that allows you to work in poor lighting conditions, an electric motor brake, and special lamps that indicate whether the battery is low and if the tool is close to overheating.
Overall, these features ensure that you have a long-lasting cordless combi drill and allow you to work worry-free in even the toughest environments.
More from Panasonic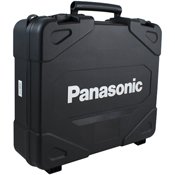 ADD

a Case
Compatible with
this EY7549 X32
Only £13.80!
Panasonic Tool Case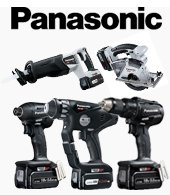 More DEALS!
See our complete
range of cordless
Panasonic Tools
Technical Spec.
Max. torque (Nm): instant torque 44.1, stalling torque 31.9
Speed at no load (rpm): low 70-400, high 200-1400
Clutch stages - 18 plus drill and hammer drill position
Chuck size (mm) 13.0
Blows per minute: low 7200, high 25200
Two speed-variable speed control
Reversible
Electric motor brake
Weight (inc battery) 1.75kg
Supplied with
Bare tool: batteries, charger and case not included